Quality Used, Cheap Factory/OEM Mercedes Transmissions in stock here at

Used Car & Truck Parts Unlimited
6-Month Warranty, Fast Delivery, We Have Most Makes & Models & Years For Most Vehicles
give one of our qualified parts representatives an opportunity to make you smile!!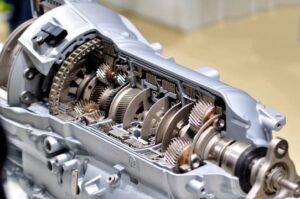 At Used Car & Truck Parts Unlimited, we offer highly competitive prices on used transmissions, including Mercedes transmissions, setting us apart from other auto parts companies. Our unwavering commitment to high-quality, caring customer support is what truly distinguishes us. We prioritize your satisfaction and go the extra mile to ensure you are 100% happy with your purchase.
With multiple warehouses across the USA & Canada, we have an extensive inventory, increasing the likelihood of finding the perfect replacement Mercedes transmission for your vehicle. Expect a standard 5 to 9 business day delivery once you place your order, thanks to our efficient shipping process that gets you back on the road promptly.
All our transmissions, including Mercedes transmissions, come with a comprehensive 6-month parts-only warranty, showcasing our confidence in their quality and reliability. We understand the concerns associated with buying a used transmission, but our warranty provides peace of mind. In the rare event of any issues, we cover the cost of return shipping and promptly send a higher quality replacement or provide a full refund based on availability. Your satisfaction and peace of mind are paramount.
Choosing a used transmission, such as an Mercedes transmission, is a smart and cost-effective decision that doesn't compromise performance. Our transmissions undergo rigorous testing and inspection, ensuring functionality and durability. Opting for a used Mercedes transmission from us means acquiring a reliable, high-quality component for your Mercedes vehicle's transmission system, enabling confident driving.
When identifying signs of a bad transmission, watch out for slipping gears, delayed engagement, strange noises or vibrations, leaking fluid, and warning lights on the dashboard. If you experience any of these symptoms, have your Mercedes transmission inspected by a qualified professional to assess the extent of the problem.
With our 6-month warranty, purchasing a used Mercedes transmission from us ensures peace of mind. We stand behind the quality of our Mercedes transmissions and prioritize your satisfaction. Our warranty offers protection and support, making an informed decision easier when choosing a used Mercedes transmission.
For any questions or assistance in finding the perfect used Mercedes transmission, reach out to our qualified parts representatives. We specialize in Mercedes transmissions and have the expertise to guide you. We accept PayPal and credit card payments, providing convenience and secure transactions. Experience the benefits of purchasing a used Mercedes transmission from Used Car & Truck Parts Unlimited and join our satisfied customer base.
Please let us know if we can help you find anything, we are always happy to help!
CALL US TODAY !!!
PayPal or Credit Card used as Form of Payment
GET FREE A QUOTE TODAY !!!