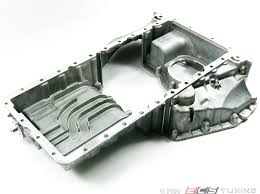 phone#
866-217-7388
Cheap prices on all different 

Engine

Oil Pans

here at Used Car & Truck Parts Unlimited
6-Month Warranty

 

fast delivery, we have

Most Year,

Make

&

Models for most vehicles
Acura-Audi-BMW-Buick-Cadillac-Chevy-Chrysler-Daewoo-Dodge-Eagle-Fiat-Ford-GMC-Geo-Honda-Hummer-Hyundai-Infinity-
Isuzu-Jaguar-JEEP-Kia-Land Rover-Range Rover-Lexus-Lincoln-Mazda-Mercedes-Mercury-Mini Cooper-MITSUBISHI-Nissan
Oldsmobile-Plymouth-Pontiac-Porche-Renault-SAAB-Saturn-Scion-Subaru-Suzuki-Toyota-Volkswagen-Volvo
give one of our qualified parts representatives an opportunity to make your day!

 
PayPal OR CREDIT CARD METHOD OF PAYMENT
Our prices are very competitive with other used auto parts companies out there, but the one thing that truly makes us shine above the rest is our commitment to high quality, caring customer support that is always looking to make sure the customer is 100% satisfied, because when you are satisfied then we can finally relax.
If you receive the wrong part…We pay the shipping back ourselves, so we want to make sure that you get the right part the first time
Our customer service is unrivaled in the used auto parts industry as we like to make sure you are properly taken care of, the first time. So make sure to give us a call if we can help you find your next Engine Oil pan our representatives are waiting to help you get your Vehicle back in working order.
All of our Engine Oil pans come with a 6 month-warranty parts only
If we can help you find anything please give us a call, we are always happy to help.
866-217-7388