Quality Used, Cheap Factory/OEM

Cadillac Front Differential

in stock here at Used Car & Truck Parts Unlimited
 

6-Month Warranty

, Fast Delivery, We Have Most Years, Makes & Models
give one of our qualified parts representatives an opportunity to make you smile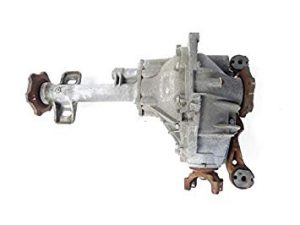 Front Differentials are very pricey(for most vehicles) and equally important to your vehicle as the Front Differential Assembly controls how your wheels work. Keeping this in mind, it shouldn't be hard to understand that finding a good quality used Front Differential Assembly is a task that must be handled quickly and effectively when you are in need of a replacement Front Differential Assembly, as you will not really be able to use your vehicle until you get your replacement.
Shipping: We have many different warehouses around the USA & Canada that we ship out of, so chances are high(almost 100% guaranteed) that we will easily locate you a serviceable replacement Front Differential Assembly within our inventory and get one to you normally within a standard 5 business days after you place your order.
Returns: All of our Front Differential Assemblies  come with a 6-month Warranty, so you can rest assured that if there are any problems with the used Front Differential Assembly we send you, we will pay to have it sent back to our warehouse and either send you out a better quality replacement or refund your money entirely, depending on both what you want and what our inventory allows.
If you feel we can help provide the quality of service and the quality used part that you are looking for then please do not hesitate to give us a call!
PayPal or Credit Card used as Form of Payment